Office Hours: Mon to Fri 08:00 – 16:00
Whatsapp: +27(0) 81 709 1379
Tel: +27(0) 18 175 0973
E-Mail: [email protected]
Courier Address:
Lumegen Laboratories
Maree Park building, 3 Maree Street
Potchefstroom, 2531
Postal Address:
Lumegen Laboratories
Postnet 462, Private bag X1288
Potchefstroom, 2520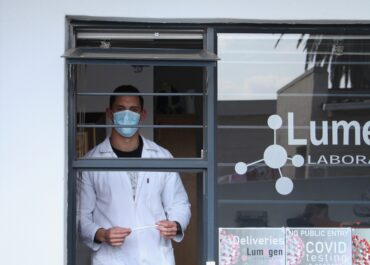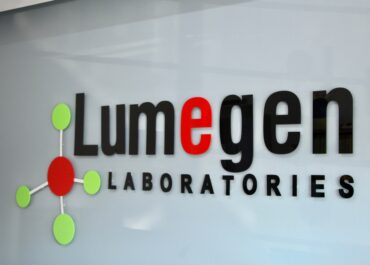 Since 2020 Lumegen has provided real-time PCR testing for Covid-19 as part of the National Health Laboratory Services' national network of testing laboratories. In 2021 they expanded the service to provide private Covid-19 testing to the public.

PRICES
PCR test: R750 p/p
Student and Pensioner special: R650 p/p

BEFORE YOU TEST FOR COVID-19 AT LUMEGEN LABORATORIES
Do not eat, drink, smoke, brush teeth or chew gum 40 minutes before the test.

WHEN YOU TEST FOR COVID-19 AT LUMEGEN LABORATORIES
1. Go to the window opening on the outside of our building and request a Covid-19 test form.
2. After you have completed the form, staff will assist you to take a mouth swab.
3. Test before 11:00am and receive your results the same day.
4. A COVID-19 certificate from Lumegen is valid for travel and pre-admission for hospitals.

We are aware of the QR-code error from our SARS-CoV-2 test reports. Our IT technicians are attending to the problem. Please do not hesitate to contact us to confirm the validity of this result.
You can now claim back from your medical aid if you test for Covid-19 at Lumegen Laboratories.
wHAT is the difference between a PCR test & a COVID-19 Antigen test?
Both the PCR test and antigen test can be used to determine whether you have been infected with the COVID-19 virus.