Office Hours: Mon to Fri 08:00 – 16:00
Whatsapp: +27(0) 81 709 1379
Tel: +27(0) 18 175 0973
E-Mail: [email protected]
Courier Address:
Lumegen Laboratories
Maree Park building, 3 Maree Street
Potchefstroom, 2531
Postal Address:
Lumegen Laboratories
Postnet 462, Private bag X1288
Potchefstroom, 2520
In 2013, Lumegen Laboratories opened its doors in Potchefstroom. The laboratory originated from services previously provided by the North-West University's Mitochondria Research Laboratory at the division of Biochemistry. Lumegen Laboratories is still collaborating with the university on various projects to ensure the development of new molecular diagnostic tests.

Since 2020 Lumegen has provided real-time PCR testing for Covid-19 as part of the National Health Laboratory Services' national network of testing laboratories. In 2021 they expanded the service to provide private Covid-19 testing to the public.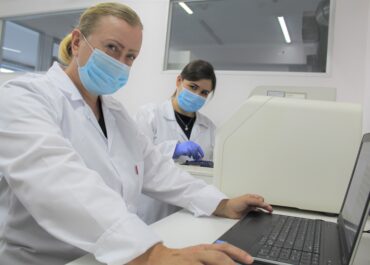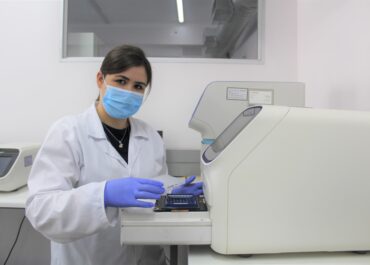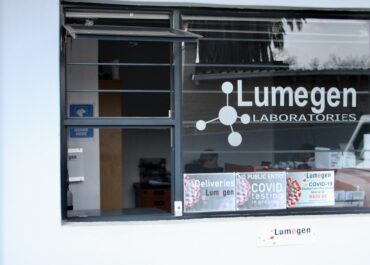 The privacy of our clients is very important to us. We will never disclose any personal information to outside sources or test results to anyone except the person who submitted the tests.
By submitting a submission form the client agrees that the information provided is correct. No alterations are allowed on result certificates after results were sent. NO SAMPLES WILL BE ACCEPTED WITHOUT THE PROPER FORMS/DOCUMENTATION.
Lumegen laboratories will not be held liable for consequential, incidental or other damages of any kind, even if Lumegen Laboratories have been advised of the possibility of such damages.
Lumegen Laboratories doesn't take responsibility for incorrect results as collection and transport procedures are not within our control. Keep in mind that no DNA test of any kind is 100% accurate.
For quality purposes, all samples are kept for at least three years before it is safely disposed.
The vision & mission of the company is to increase prosperity in the local community by providing high-quality molecular diagnostic services. With our collaboration with the North West University we are also providing new expertise and careers in the field of molecular diagnostics.